For a young musician, it's a dream to be able to have a space to dedicate just to my work. I've been in school practice rooms or my parents living room for years, so I knew exactly what I wanted to make the perfect space. This apartment was my chance.
I started with a beautiful grey paint. I'm a big fan of grey walls because they're a modern neutral. If you spend the time to choose the right grey, it can be warm, cool, vintage, modern, classic, clean, whatever - super versatile! I used the same color in my
living room
.
ANYWHO, I also painted a few birch trees on the walls inspired by this print: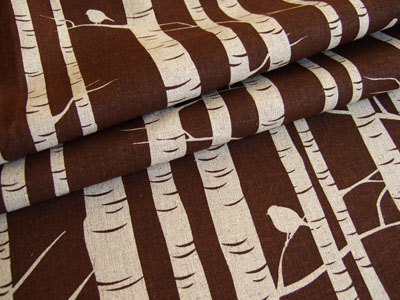 I really love the texture, interest, and height it adds to the walls.
A boring Ikea bookcase is perfect when accessorized with my music (in alphabetical order, what what), treasures, and other little celloing necessities stored in a vintage crate and neutral canvas box. A vintage receiver and speakers with a bluetooth receptor create the perfect music listening scenario for about $30. (The receiver/speakers were $2 at a garage sale!!)
Add the perfect chair ($15 on craigslist), a white shag rug to keep my endpin from slipping ($20 on craigslist), and I'm ready to get practicing.
Since cello isn't all practicing, I have a little set up for administrative work. This antique school desk has a cubby for my computer wires, which is too perfect ($35 on craigslist - there are a lot of these for sale in the Boston area). The captain's chair matches the feel and wood tone, while still keeping the collected feel to the room ($10 on craigslist). The built-in is just an uh-mazing feature of the apartment. Oh 1920's, you were pretty great.
The mirror... oh yes musicians be jealous... The mirror is just a little smaller than a twin mattress, has beautiful antique trim, and was $20 on craigslist. Posture watching while I practice? Yes I think I'm ready for that :)
Moral of the story: I spend too much time on craigslist, but it's all worth it for the perfect space.